i haven't given you a new vegetarian cookbook and since i'm otherwise out of content, here is the veggie burger cookbook by the morningstar corporation. it is a full, lush text with photos that intimate the same. yet there is a palpable missing element, a lacuna filled with menace and pregnant with meaning: where is the MorningStar Farms® Meal Starters™ Grillers® Recipe Crumbles™ in these books? what does its exclusion mean for us and for society?
here's the cover - BEAUTIFUL!
this is helpful, a personal touch for a book whose author is a corporation:
what will be inside? just different toppings for veggie burgers? i mean, not much variety you can have just with toppings and stuff cuz the burger itself is actually frozen and you can't like modify it itself aside from like method of reheating…like microwaving, or grilling, or frying.
anyway, since i don't abide by internet standards of acceptable behavior, i will spoiler you: there are quite a few recipes that deal with just toppings on veggie burgers -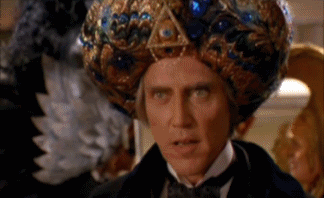 so i was eager to move beyond the veggie burger toppings arena and into the more creative uses front.
here is the first creative use: a bueatiful veggie burger caprese salad:
i always felt like caprese salads were missing something and that something was a glistening, shuddering veggie burger.
here is the recipe. there are some really helpful instructions for dealing with rotting baby spinach leaves in prewashed salad mix:
although the whole premise behind the next recipe is flawed to the core, this is the first recipe where veggie crumbles would have clearly been better:
ugh a disgusting veggie burger stew. i really don't understand why this book doesn't feature hte Morningstar Farms® Meal Starters(TM) Grillers® Recipe Crumbles(TM) product. the book is from 2009, which is many years after i first began using the product as evidenced by my classic recipe for family taco night which, tho only documented in 2009, had been being refined for at least several years before then. for example, did you know that altho the 2009 recipe calls for 1 small fresh tomato, i had previously used 1 large tomato, or for example, only ro*tel and NO fresh tomato. the point is that considering the timing of the publication of the morningstar veggie burger cookbook, the Morningstar Farms® Meal Starters(TM) Grillers® Recipe Crumbles(TM) product was already widely available in krogers and safeways across america - why the omission? why?
another disgusting recipe made more disgusting with the addition of veggie burger yet also baffling due to use of veggie burger and not veggie crumble:
as the description says, the evocation of italy is so strong with this veggie burger frittata that i did just get a mouth boner d'italia when i looked at the picture. there's something about it that evokes italy to me - but it's a close call between which one is more evocative of italy between this one and the veggie burger salad caprese.
have your VOICE HEARD:
here is a veggie burger recipe that comes to us straight from the funny mountains of china:
here's finished product:
sorry i tried to save the blingee for working on it later but i couldn't edit it again. i guess it came out ok anyway :\ i feel like the main thematic element came through though, so that's ok.
my favorite recipe in the book though jumps through 5 hoops of necessity before arriving to rest on a bed of a microwave-safe fiesta bowl:
black bean dip doesn't normally have meat, but this one has veggie burger that you've torn up into little pieces. black bean dip doesn't normally have cream cheese, but this one does. black bean dip might have spices, but the main spicy element referred to in the title here comes from prepackaged medium-spicy thick-and-chunky jarred salsa - please don't use spicy jarred salsa :(. this also involves the use of a slowcooker and 3 hours. if i was rich, i would make this to find out how it was because i was invested in you and in blog gimmicks. but unfortunately i am poor and i don't have a pressure cooker so.. sol :( .
but what i do have is imagination. and here is what i imagined that the veggie burger black bean dip would look like in my mind:
one day, when my kickstarter fund for a pressure cooker for veggie-burger-related-uses-only tops up, maybe on that day i will make some veggie burger black bean dip.